A Call From The Past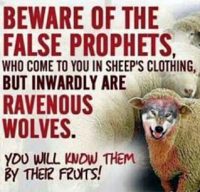 I advise you listen to Dr Alan Cairns on this 1993 sermon on the book of Jude, the last but one book in the Bible, on apostasy. The embedded Justin Peters' teaching in Call For Discernment, Mangled Manifestations is a little more recent.
[sgmb id="1″]
As an introduction, apostasy in our days is mainly in the form of syncretism in the Baptist, ECWA, COCIN churches, the open idolatry in the Roman Catholicism and the Prosperity gospel, tongues and Word-of-Faith demonic heresy doctrines in the new churches and ministries. While the former are no less evil, the latter is what most of the world hear most today as Christian.
These are part of what Paul in Galatians Gal 1:6-7 called, "another gospel":
"I marvel that ye are so soon removed from him that called you into the grace of Christ unto another gospel:
Gal 1:7 Which is not another; but there be some that trouble you, and would pervert the gospel of Christ.
Gal 1:8 But though we, or an angel from heaven, preach any other gospel unto you than that which we have preached unto you, let him be accursed.
Gal 1:9 As we said before, so say I now again, If any man preach any other gospel unto you than that ye have received, let him be accursed."
Please listen to God: the Prosperity gospel and Word-of-Faith doctrines being preached by Kenneth Copeland, Benny Hinn, Kenneth Hagin, Benson Idahosa, William  Kumuyi, Jesse Duplantis, David Oyedepo, Robert Schuller, Daniel Olukoya, Mike Murdoch, Joyce Meyer, Joseph Prince, Joel Osteen, Paula White, Howard Browne, COZA, Chris Oyakhilome and the thousands of their other Prophets, Bishops, Apostles and Senior Evangelists that preach these teachings are NOT based on the Bible: they are from the Devil.
They are a devil's clever way of couching Indian mysticism in Christian toga. If they had been forthright enough to come to you in sari and as Hindu gurus, they know they would fail: that is the reason for the subterfuge.
They are into ANOTHER gospel.
But did you say, "They have done a lot of good in the society and in the church"? You may need to check the Bible and the following Johanna Michaelesen's video on the Beautiful Side Of Evil
If what I write on this site is hidden to you, please pray to God through the Lord Jesus Christ to help you see clearly. There is no disease like ignorance: none much more so like spiritual ignorance.
Please watch the lay of the land where you go to worship: if your pastor is not speaking out against the evil in the bastardization of the gospel going on in these churches and ministries, the probability is he is deceived or he is part of it.
Adapted from Alan Cairns and Justin Peters