The Goodness Of God On A Platter
John MacArthur
What really is good news?
[sgmb id="1″]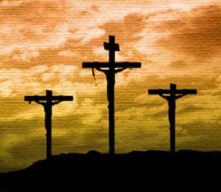 How is it good? How can God, in true righteousness, forgive a sinner and regard him as if he had never sinned before? How can He justify a criminal without being an unjust, or immoral, Judge? How can the Bible be true in these few seemingly contradictory verses where it declared in Exodus 34:7 that God is the One "Keeping mercy for thousands, forgiving iniquity and transgression and sin, and that will by no means clear the guilty; visiting the iniquity of the fathers upon the children, and upon the children's children, unto the third and to the fourth generation.", and
Psalm 32:1-2 "Blessed is he whose transgression is forgiven, whose sin is covered. Psa 32:2 Blessed is the man unto whom the LORD imputeth not iniquity, and in whose spirit there is no guile.", and
Rom 3:10 "As it is written, There is none righteous, no, not one:
Rom 3:11 There is none that understands, there is none that seeks after God.
Rom 3:12 They are all gone out of the way, they are together become unprofitable; there is none that does good, no, not one."?
If God will by no means clear the guilty, and there is none righteous, how will you escape punishment for the sins you have committed?
Since the justice of God against sin will not permit a sinner to go scot-free, what way out has God made available to you to escape hell?
It's time to hide yourself in God's propitiation for sin, the Lord Jesus Christ. "It is appointed unto men once to die, after this, the judgment." Hebrews 9:27
How do you hope to face the Most righteous apart from being found in His own righteousness?