Kathryn Kuhlman: Benny Hinn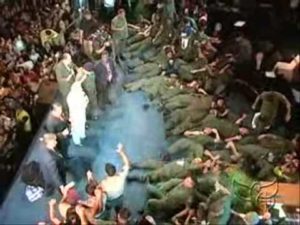 You need to pray that the Lord Jesus Christ would enable you grasp the importance of the truth in the world around you a little more clearly[sgmb id="1″] as you read this excerpt from the late Dr Kurt Koch book, Occult ABC. You must not let the title of the book scare you.
"Know your enemy" is one of the main mantras of every successful army. Kathryn Kuhlman, by way of introduction, was the spiritual leader of Benny Hinn and all who follow her teachings on Tongues and the "Word of Faith" heresy doctrines.  Dr Kurt Kuch, a very godly theologian, studied medicine.