Why We Are Not Charismatics
Rev Ian Goligher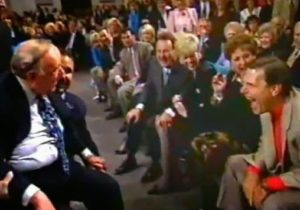 I think we may freely rephrase the topic of this sermon to "Why We Should Not Be Charismatics or Pentecostals".
I return to the issue of charismaticism and Pentecostalism over and over again given the tremendous negative impacts of the errors this movement are having in the church.
The devil has not been able to fashion a worse counterfeit to true Christianity in the last hundred years. It is important we all understand as much as possible the spirit behind the movement. They speak christianese; they carry the Bible; they have the titles; they attend the 'seminaries' and the 'Rhema Bible Institutes'; they are the 'church leaders' in most countries. You need to know what they teach and preach. We cannot wait to find out when we get to the gate of heaven. The Lord asked us to check EVERY spirit: you must check and check again the spirit behind anyone teaching you about God.
You will be blessed as you prayerfully  listen to Reverend Ian Goligher teaching the truths in 1st and 2nd Corinthians.
Follow him with an open Bible.
http://www.sermonaudio.com/sermoninfo.asp?SID=12240114484
If you think you need prayer or help in any way, feel free to get in touch with us.
.