Why Does Your Pastor Use A Jehovah Witnesses Bible?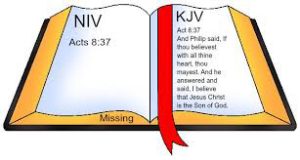 If there is one question each of us must ask our pastor this weekend, it is the question posed in the heading of this piece.
Young Christians in the mid-1970s were warned to desist from Jehovah Witnesses bible. We were told it held doctrines very contrary to the received, old-time, Christian teachings.